Pilar Frank-O'Leary
Founder & President, PFO Advisory Group
Bio Current as of May 2, 2019
Pilar Frank O'Leary is Founder and President of PFO Advisory Group, a consulting practice which advises organizations on their government affairs, partnership and business needs in Latin America, the U.S. and other countries. She has over 20 years experience working on Latin America and international initiatives at Fortune 100 companies and other leading institutions. A native Washingtonian and of Colombian-American heritage, Pilar is completely bi-cultural and fluent in English, Spanish and French and proficient in Portuguese and Italian.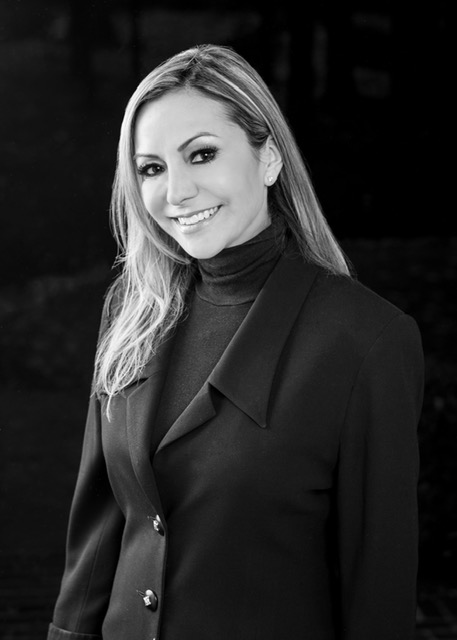 Throughout her career, Pilar's passion has been to create meaningful and productive partnerships between the U.S., Latin America, and other countries. Most recently, Pilar has served as a senior adviser on Latin America and international initiatives for organizations such as Facebook, The Coca-Cola Company, Blackboard, Enterprise Holdings, The Embassy of Colombia, OutsideGC, The International Women's Media Foundation, the Howard G. Buffet Foundation, the National Geographic Society and Chavon School of Design (the Latin American affiliate of Parsons) and others. She helped organize the 2016 official visit of President of Colombia Juan Manuel Santos to the White House and advised the Embassy of Colombia and the U.S. Chamber of Commerce on the establishment of the US-Colombia Business Advisory Council. In 2018, Pilar was awarded the Order of San Felipe Arcangel for her extraordinary service to Colombia.
Pilar is a graduate of Georgetown University and Georgetown University Law Center. Prior to establishing PFO Advisory Group, she worked as a corporate lawyer and business executive at leading organizations, focused primarily on business and partnership development in Latin America. At Goldman Sachs she was a Latin American equities analyst evaluating different companies in the region; at JP Morgan she worked initially from the firm's Buenos Aires office and then New York representing the company on business and legal matters across Latin America; and at Fannie Mae, Pilar helped facilitate lending programs for the Hispanic community and fixed income sales to Central Banks in Latin America.
Pilar also served as Director of the Smithsonian Latino Center (2005-2008), serving as senior advisor to the Secretary and Deputy Secretary of the Smithsonian on relations with U.S. Hispanic and Latin American communities, developing ground-breaking exhibitions, partnerships with organizations such as Carlos Slim's foundation and educational initiatives such as the Smithsonian's Young Ambassadors program which was recognized as a "Bright Spot in Hispanic Education" by the White House in 2015.
Additionally, Pilar is co-founder of Isabella & Ferdinand Academia de Español, a respected nonprofit Spanish learning program for children in the Washington DC and Miami areas. Pilar co-developed the program's CultureCentric™ curriculum which teaches children Spanish based on the linguistic standards of the Instituto Cervantes in Madrid through the culture of Spain and Latin America. She is the executive producer of "Ole & Play! The Songs of Isabella & Ferdinand Spanish Language Adventures", an acclaimed children's Spanish music CD and is co-producer of "The Accordion Kings: The Story of Colombian Vallenato Music", an award-winning documentary film for the Smithsonian Channel of Showtime Television featuring Colombian music artist Carlos Vives. She also co-produced "Podemos Con Obama", a campaign video directed by Andres Levin and will.i.am in support of Barack Obama's presidential candidacy and U.S. immigration reform featuring music artists such as Alejandro Sanz of Spain, Lin Manuel Miranda, Paulina Rubio and others. Pilar served as the Talent Director of the 2008 Latino Inaugural Ball.
Pilar maintains a broad network of contacts in U.S. and Latin American and international diplomatic, business, and cultural sectors and is involved in a number of charitable organizations supporting the arts, education and Latino causes. She is the co-founder of The Latino Dance Fund at The Washington Ballet and supported by the embassies of Spain and Latin America each year. Pilar currently serves on the Board of Directors of the Youth Orchestra of the Americas, Imagination Stage and Isabella & Ferdinand. She is a long-standing supporter of Meridian International Center, Catholic Charities, Give to Colombia, the National Hispanic Foundation for the Arts and the Marina Orth Foundation. Previously, Pilar served on the Board of the Hispanic Heritage Foundation and Transformer. She is a member of the Georgetown Entertainment and Media Alliance and Pi Delta Phi, the national French honor society.
Pilar has been a frequent speaker on Latin America issues and has been profiled in numerous publications for her work in supporting the Hispanic community. Recognitions include "2006 Influentials: Ten to Watch" (Hispanic Business Magazine); "15 Phenomenal Latinas of 2006" (Latina Magazine); "2006 Triunfadores" (Telemundo); "Han Triunfado" (Vanidades); 2006 "Substance & Style" Awardee (Washington Life Magazine). She also served as the commencement speaker for the New World School of the Arts in Miami (2008)."
A native Washingtonian and of Colombian-American heritage, Pilar is completely bi-cultural and fluent in English, Spanish and French and proficient in Portuguese and Italian.